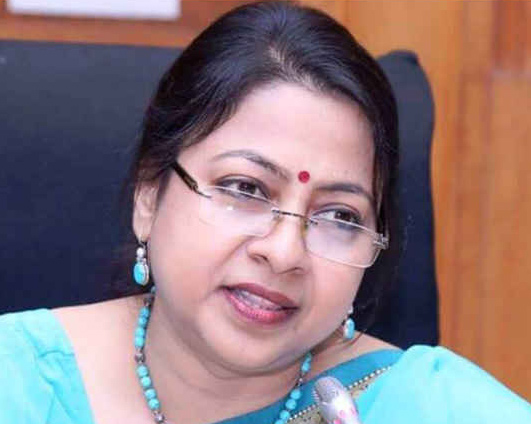 Paramita Satpathy (born 30 August 1965) is an Odia writer. She is the daughter of Sahitya Akademi Award winner poet Pratibha Satpathy and Nityananda Satpathy.
Her first short-story was published in 1985 in 'Jhankar' magazine. Paramita, who has authored seven short-story collections, has been selected for the Sahitya Akademi Award 2016 for Odia. She has won the award for 'Prapti', a short-story collection she wrote in 2012.
Many of her stories have been translated into English, Hindi and other Indian Languages and are published in literary journals such as Indian Literature, the Little Magazine, Samakalin Bhartiya Sahitya, Shabd, Naya Gyanodaya, Hans, Bagarth, Jansatta, Akshara Vipula (Enadu), Bhasha Bandhan etc. The canvas of her short stories are wide and realistic. She has participated in a number of seminars and workshops organized by the Sahitya Akademi and other Literary Institutions of the Country and Abroad.