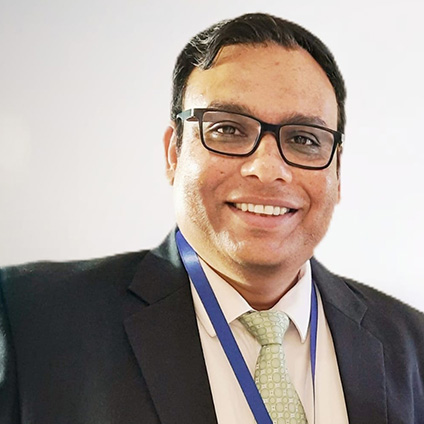 Co-Director Keshav Kumar Karna an alumnus of Lalit Narayan Mithila University Darbhanga and Symbiosis International (deemed to be) University who comes from a remote village in the Mithilanchal region of modern-day's Bihar, possesses an unparalleled love for literature, art, and culture. By profession a journalist, Keshav currently works as Coordinating Editor with OneIndia a leading digital media conglomerate and a part of the reputed Dailyhunt group, based out of Bangalore, India.
Keshav began playing with written words way back during his college days in Samastipur and ever since keeps adding to his creative bucket alongside his professional commitments. Besides presenting papers in academic journals and seminars, he has earned accolades for reciting his poems on stages across the country. He reserves a special interest in folklore and has written hundreds of stories based on colloquial proverbs. Most of his stories are published on various digital platforms, however, his academic work 'Linguistic study of idioms and proverbs of vernacular Hindi' is yet to go in a journal. In his stories, the critics find an influence of Phanishwar Nath Renu, the great exponent of ethnic storytelling in Hindi. As a proud Maithil, Keshav follows the rich heritage of Maithili literature and sometimes moves his pen in Maithili and also moves his pen in Maithili sometimes.
A creative thinker, media evangelist, a blogger, and a traveller at heart, he pursues creative writing as his passion and asserts that the words of his poems speak a unique language of vibrancy and exuberance, something that also seeps into the characters of his stories.