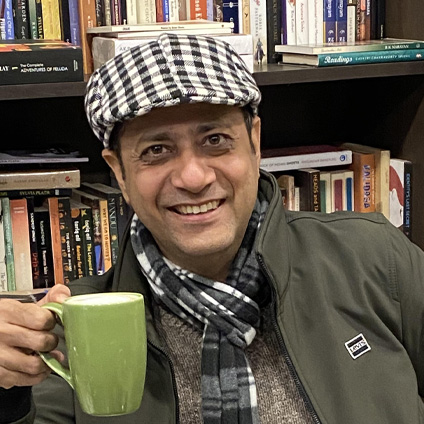 Dr. Dwarika Prasad Uniyal is currently the
Pro Vice Chancellor (Development & Leadership)&
Founding Dean, School of Economics &  School
Of Business at RV University Bengaluru. Prior to his current assignment Professor Uniyal, was Dean of FLAME School of Business, FLAME University. He brings with him rich and varied experience of more than 25 years in premier academic institutions and industry. In an academic career spanning over two decades, Professor Uniyal taught at premier Business Schools like IIM Kashipur (where he was Assistant Dean of Exec Education and headed its Dehradun campus) MICA – Ahmedabad, SPJIMR – Mumbai and SP Jain School of Global Management – Dubai.
Professor Uniyal was also part of O.P. Jindal Global University as the Founding Assistant Dean of Jindal Global Business School.
In the past he had been invited by Govt. of India to serve as Professor of Management in India's premier academy, LBSNAA – Mussoriee, to train India's civil services. Professor Uniyal served on the board of Braithwaite & Co. Ltd., a CPSE in the Ministry of Railways as an Independent Director and was instrumental in reviving the sick PSU.
He also serves on the advisory boards of social and commercial enterprises like SDCUK, Project FUEL, Venture Garage, Little Local, Himalaya2Home to name a  few.
In the academic world he is known for his bestselling book, 'Managing Retailing', published by Oxford University Press.
He is an academic entrepreneur having worked towards many startup institutions as part of the founding team like SP Jain Global, Dubai, Chitkara University, Himachal Pradesh, O P JINDAL University Sonepat and IIM Kashipur.
He is a published poet and his book of Hindi poems, "Ummeedon Ke Pankh" came out last year. He made his acting debut with short film "Lifaafe" which was released in Singapore recently.
He is also podcaster and dabbles in creative writing for the advertising world with creative agencies like Aage Se Right and ARM Worldwide.